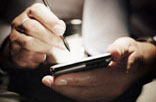 We have been in business since 1991 and are dedicated to providing you, our customer, with the best possible service and value on all your hosting, design, programming and computer hardware needs.
Whether you're looking for a website to be designed or a server to host it on, we have the whole solution.
Our shared servers are backed up weekly while our dedicated servers receive daily backups. And if you ever need help with your service, our support team is standing by 24 hours a day, 7 days a week.